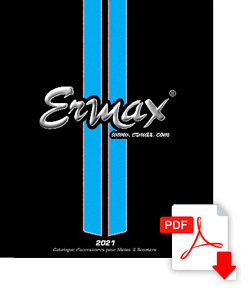 Honda sportbikes

We no longer present the CBR range from Honda : recognized by everyone for their style, their racing character and robustness, these bikes are very popular among all drivers, beginners or confirmed. The Honda CBR 1000 RR, for example, can exceed 260 mph. Available in several engine sizes, the CBR is one of the leading bikes in its category. For this range, we offer several accessories and parts such as Aeromax® bubbles, mudguards, plate holders, undertrays, seat covers, belly pans, etc.
Like every sportbike, Honda CBR are lightweight, have a very strong thrust of acceleration and a high top speed.


The Honda Roadster range

Honda is also present in the Roadsters segment with the CB range : from 300 to 1100cc, there is something for every wish and every budget. The CB 500F and 650F, for example, are very good midrange and a real gateway to bigger bikes. Just like their sports cousins, they are efficient, reliable and aesthetically very successful : it is therefore logical that we offer for this range a whole set of Ermax parts and accessories adaptable to Honda Roadster motorcycles.
Like any good Roadster, these bikes combine more than adequate performance and a higher protection than what can be found on a pure sports bike.


Trail bikes

In 2016, Honda was back on the Trail segment with the CRF 1000 Africa Twin : an exceptional bike that shines with its reliability and ability to swallow up miles on long winding roads. Of course, we offer a range of accessories such as screens or fender extensions to maximize your protection and comfort when riding on dirt roads.
For the CB500X, another reference for the Honda trail, we also offer rear mudguards as well as belly pans available in several colors. If you can not find your morotcycle model in the list, do not hesitate to consult our accessories and universal equipment : this category contains adaptable parts to any model of any brand at very attractive prices !

Motorcycles & Grand Touring

In this category too, with serious competitors such as Harley-Davidson, Honda has been able to win and do wonders with the Goldwing GL 1800 for which we offer several windshields. These motorcycles are true vessels that are among the most comfortable in the world and are perfect for great trips around the world. Honda is one of the Japanese brands that has best invested this niche, at first rather dominated by the Americans.


Small engines are not forgotten with the 125cc Honda

Honda has also not left the 125cc niche side with formidable machines such as the CBF 125, RS 125 or Varadero 125. The brand is also back in force on the retro market with the new Monkey. By the way, the CB125 F is one of the most popular motorcycles in the category. Honda 125 bikes are ideal for any rider who wants to start with machines that have proven themselves and want to put a step in the world of motorcycles. Ermax has not forgotten them by offering accessories and pieces of equipment delivered with mounting kit and instructions for use.


Some historical information about the Honda brand
 
In 2008, Honda was the brand that produced and sold the most (17 million) four-stroke engines in the world. In other words, their know-how in this area is well established.
Created in the 1930s by Soichiro Honda, the company is first dedicated to the manufacture of piston rings. After the Second World War, the founder teamed up with a businessman, Takeo Fukisawa, and founded the Honda Motor Company together. Since then, they have specialized in the manufacture of motor vehicles of all kinds : cars, motorcycles, scooters, quads, generators, boats, airplanes, lawnmowers ... Honda is really one of the world's greatest engine specialist.
Selling cheap Ermax accessories for motorcycle Honda
motorcycle enthusiasts are also interested in these customization accessories: