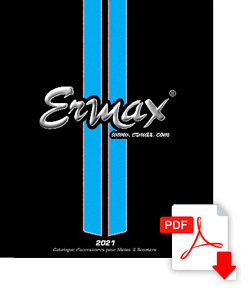 THE HONDA CB650 R 2019/2020: FINALLY AN A2 AT THE LEVEL OF THE A1!

Top-of-the-range and complete equipment, an impeccable finish worthy of the largest and a 4-cylinder engine of the highest performance: that's what the all-new Honda CB650 R 2019/2020 is all about.

Completely anchored in the "Néo Sports Café" style, this CB650 R is both very modern and deliciously vintage (round headlight, rear shell...). But beyond the style, the equipment and overall quality of finish flatter the retina: aluminium scoops, full LED headlamp with circular signature, breech heads and bronze rim circles of the most beautiful effect... Honda has not skimped on the means to ensure that this average displacement is equal to its big sisters.

Honda has put the package on style, but also in the heart of the machine: Honda's new mid-size is equipped with a limited-slip clutch that greatly reduces the clutch handle and traction control (disconnectable). As an option, there is a shifter and even heated handles!


PERFORMANCE THAT IS ALSO UP TO THE TASK

Derived from the CB650F, Honda has reworked its 4-cylinder block to improve overall performance, especially at mid-range and in the last third of the useful range. Bridleable to be compatible with the A2 licence, it is not stingy in terms of sensations, however, since beyond 6000-7000 rpm, you have the impression of sitting on a real sports car (even if a little less on the A2 version).

Unlike its Yamaha competitor, the CB650 R has very good ground clearance and Showa suspensions are very effective, as is braking (although slightly too aggressive in the first moments, it overtakes the competitors').

It must be said that with its 4-piston radial-mounted brake shoes, its state-of-the-art instrumentation (with gear indicator engaged), its cycle part that gives agility, stability and precision to the machine and its quality damping, it has arguments to seduce.

Its weight of 202 kg on the scale (equivalent to that of an 800 cc) does not allow it to fall into the category of the lightest motorcycles: by comparison, the Yamaha MT-07 is 20 kg lighter, which tends to be felt during acceleration. Another small disadvantage: its average fuel consumption of 6.8l / 100km (road test) does not make it fall into the most economical category either. However, for an A2 motorcycle, it is really one of the best for the reasons we mentioned earlier.


ERMAX ACCESSORIES TO EMBELLISH AND CUSTOMIZE YOUR HONDA CB650R 2019/2020 ROADSTER


If you have chosen the CB650 R, it's because you like beautiful things. So why not take the concept to the end and add Ermax customised additional equipment to your CB650 R? We offer several accessories designed for this bike such as a nose fairing, seat cover, rear mudguard, engine shoe, plate holder, sports wind screen and hypersport wind screen. These accessories offer many advantages: they will allow you to customize your machine and some will provide additional protection against impacts and shocks of all kinds!

Ermax cheap accessories for Honda CB 650 R 2019/2020 Motorcycle accessories sale Years of construction for this model CB 650 R 2019/2020 Honda motorcycle model: 2019, 2020

Motorcycle tuning accessories for Honda CB 650 R 2019/2020:
accessoires cb650r 2019
cb 650 r accessoires 2019
accessoires honda cb 650 r 2019
accessoire honda cb 650 r
ermax cb650r
accessoire honda cb650r
accessoire cb 650 r
accessoires cb 650 r
Motorcycle enthusiasts are also interested in these customization accessories: