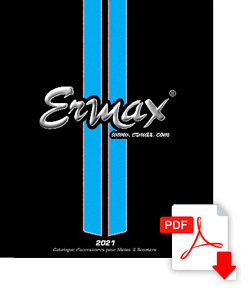 Ducati sportbikes
With the Panigale, Ducati offers us
the quintessence of Italian sportsmanship
. This hypersportive displays, in its version V4-R 2019,
221 horsepower
(boosted to 234 thanks to the graft of a Akrapovic titanium exhaust line) for an ultra-light weight of
364 lbs
with Slovenian parts installed. It's hard to describe the sensations of this machine, but this quote from Mark Renton is closest to it :
"Remember the best orgasm you've ever had, multiply it by 1000, and you are still far from the truth".
Through this bike, Ducati has gone further than anything that existed before. Do not expect to rest or even be able to rest just a moment on board: the Panigale V4-R can only compete with a fighter jet.
If you prefer anything more "soft" (everything is relative), you can opt for the
939 SuperSport
, which
revives the great line of SuperSport Ducati
, extinct since 2006 with the 1000 SS. Equipped with the latest electronic innovations :
3 driving modes
(Sport, Touring and Urban), a
Bosch 9MP ABS, traction control, an optional Up & Down shifter, a USB port under the seat and a complete LCD instrumentation
, the Ducati SS offers a whole new vision of the road. In order to enhance your 939 SuperSport 2017/2019,
we offer a 39cm high Aeromax Ermax screen
,
available in several colors
and
fully customizable
with an
optional screen print
.
Roadsters
The famous Ducati Diavel does not demerit its reputation : this
100% Italian roadster
is worthy of the bolognese manufacturer: a
very big ladle of horses, a more than generous electronic endowment, a powerful and racy style, mix everything and you will get an exceptional motorcycle
, acclaimed by many bikers. Its Evoluzione Testastretta 11 ° twin liquid engine, born in the Ducati Corse workshops, delivers
162 horsepower at 9500 rpm
. What to burn a lot of tires ... You can already plan a consequent tire budget ! If you want to add a little more to the look of your
Diavel 2011/2013
, you can order now our
Ermax double curvaceous windshield, delivered with a suitable mounting kit and a mounting instructions
.
The Trails
The Multistrada is a totally unique bike
that breaks the codes of the genre :
with a mix of hypermotard, trail and sports roadster
, it is
a true work of art
on wheels. Some call it hypertrail, trail hypersport, trail-super-GT ... What is certain is that the Multistrada does not leave indifferent. Although she is not as wild as her sisters Diavel and Panigale, the Multistrada in its version 1200 S, with its
160 horses for 518 lbs
all fluids on board, reveals all its character of Italian with a big heart. If you want
to improve the design of your Multistrada 1200 S 2010/2012 or 2013/2014
, go for a
Ermax Sport Touring Screen
 or
Sport Screen
, which will give your Multistrada
an even more sporty
or
racing look
. Of course,
we also offer accessories for newer versions
.
Are you interested in adventure off the beaten path ? Opt for the
Multistrada Enduro 2019
, with its 4 configurable driving modes (sport, touring, urban, enduro), its cruise control, its active ABS curve, keyless start and even a hill start aid. With such a level of equipment (not exhaustive), it is almost similar to a luxury German sedan.
The story of Ducati in a few lines
The "Società Scientifica Radio Brevetti Ducati" was born in 1926 in Sardinia. At the time, far from the world of two-wheelers, Ducati brothers produced components for the improvement of radio transmission. At the time, this sector is considered avant-garde and buoyant for the future. Until 1943, the manufacturer will strongly grow and produce calculating machines, cameras and radios.
In 1944, the Borgo Panigale factory was completely destroyed by Allied bombing. After gathering their courage, Ducati brothers did not allow themselves to be defeated and immediately aimed to revive industrial activity. It was then that in 1946, they began to produce an auxiliary motor for bicycles. But the firm faced enormous financial difficulties, and they had to call on the Italian state to save their business. It was then that in 1983, the firm knew a new impetus being bought by the brothers Castiglioni, and began to know some success in the field of Superbikes. It was in 1993 that the Ducati myth was born, with a unique bike, completely naked, called "Mostro" by its designer, the Argentinian Miguel Galuzzi. It was a year later, in 1994, that the 916 made its appearance on the market and allowed everyone to ride with an accessible machine, with a level of performance and technology at the time unparalleled.
Today, the brand has been Moto GP champion several times, and Ducati continues to be a source of dreams for all motorcycle enthusiasts.