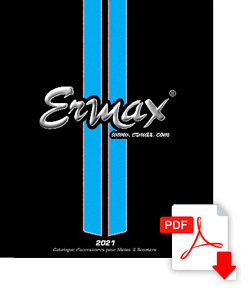 KTM roadsters


The Austrian manufacturer is famous for making "surgical" motorcycles. It may be for
the new KTM 790 version that is called "the scalpel"
. With an almost unchanged design from that of the prototype introduced in 2016, including
a particular shape, an « insect » lighthouse and a perfectly integrated bevel silencer
, this little sister of 1290 is eye-flattering.
Nevertheless, the undisputed queen of roadsters among the Austrians remains the
KTM SuperDuke 1290
. Less than one can say it is what the Austrian was not harmed on the means for this 1290 :
a madness couple and a contained weight (417 lbs)
: that is what is exceptional. It's a motorcycle that really oozes aggression from every pore. It takes just
7.2 seconds to make the 0 to 124 mph
: it is exactly the same time as a Bugatti Veyron (which itself has a 1000 horsepower engine, against "only" 173 for the KTM). To personalize your KTM roadster,
we offer a complete range of Ermax sport windshields and sport nose screens, available in several colors to choose from. They will improve your comfort
, and will be delivered with a mounting kit and a mounting instructions. If your bike is not in the list, do not hesitate to consult 
our list of universal parts and accessories
compatible with all models of all brands of motorcycles.
The Maxi Trails


The big trail market is a segment that has been growing strongly in recent years. KTM is planning to take a piece of cake with the
KTM 1290 SuperAdventure S
, to get
a big LC8 engine of 160 horsepower and 140 Nm of torque
, as well as generative and sophisticate :
dashboard with TFT screen, commands backlit , 4 driving modes
... there is something to please. New LED optics and angular design never go unnoticed. Like all KTMs,
the look is racing, sporty, original
and
never leaves indifferent
. We love or hate. Another model in the range, the
KTM 1050 Adventure
, its
aggressive look
and its high-level equipment :
ABS, traction control, limited slip clutch, engine modes
... Equipped with twin LC8, it is
dynamic and comfortable in urban traffic
. With all this, we can say that competitors want to be in the archi-competitive and very popular maxi-trail GT segment.
If you are lucky enough to own a KTM trail, you will surely be able to go off-track. That's why
we offer high-protection Ermax screens that enhance driver comfort and protection
. If you do not see your machine in the list, you can visit
our page of universal parts and accessories
compatible with all makes and models.
The 125cc KTM


In 2011, the Austrian manufacturer literally boosted the small-displacement segment with the
Duke 125
. Taking all of a great (aggressiveness, look, feel) except the price,
it quickly rose to the top of the 125 segment
. Perfect to start or invest easily in a big bike, the 125 Duke is
a very nice gateway
to the world of bikers. If you want something even more extreme, KTM has thought of you with the
RC 125
.
A little bit of history...
It was in 1934 in Mattighoffen, near Salzburg, that the story of KTM began. Hans Trunkenpolz, mechanic and locksmith, opens a workshop and will become in 20 years and more in terms of repair of cars and motorcycles in Austria.
In 1953, Ernst Kronreif joined the company and the company that began manufacturing a motorcycle with a 100cc engine. This is what was confirmed in the name of KTM (Kronreif, Trukenpolz, Motorfahrzeugbaugesellschaft). At the same time, KTM is successfully launching in motorcycle competition. Since that time, the Orange brand has been driving innovations and becoming a pioneer in many areas : for example, it is the first manufacturer to be offered four times in enduro races. KTM developed its own 4-day engine and marketed them in 1987, which allowed an Austrian manufacturer to land and build a solid reputation in cross-country and off-road racing. Since then, KTM continues to play excellent image with bikers, both in terms of technique and in terms of sex appeal. In 2006, KTM even made a car with the KTM X-Bow, powered by an Audi engine.
Selling cheap Ermax accessories for motorcycle Ktm
motorcycle enthusiasts are also interested in these customization accessories: