Ermax rear hugger for GSX S 950 2022
Regular price
€179.17
-20%
Price
€143.34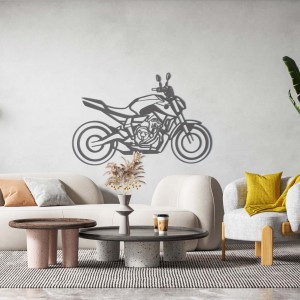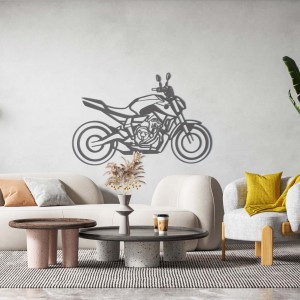 Plexiglass motorcycle wall size 1000*500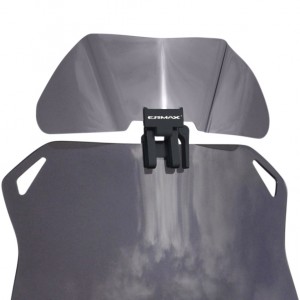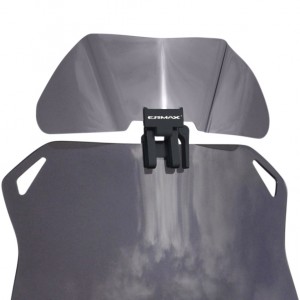 Ermax universal deflector for screens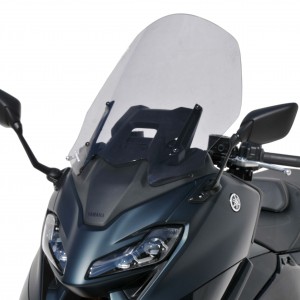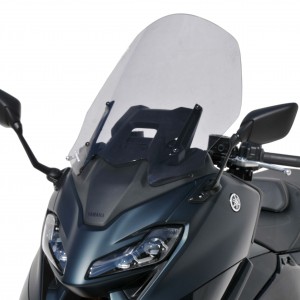 Ermax high protection windshield for TMAX 560 2022/2023
Regular price
€116.67
-20%
Price
€93.33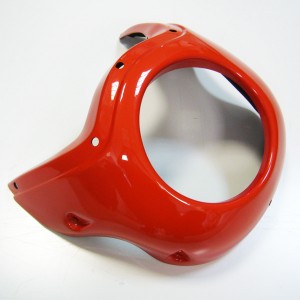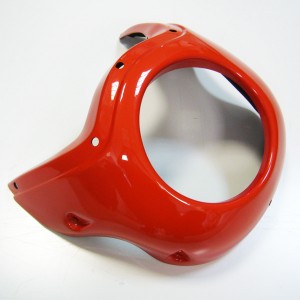 Nose fairing Cafe Racer Ermax for Z 650 RS 2022/2023
Regular price
€168.33
-20%
Price
€134.67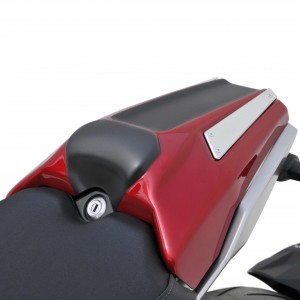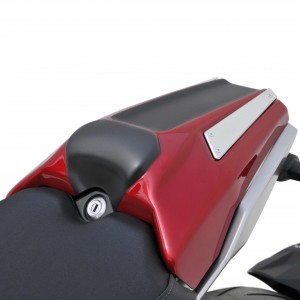 Seat cowl Ermax for CB 1000 R 2021/2023
Regular price
€152.50
-20%
Price
€122.00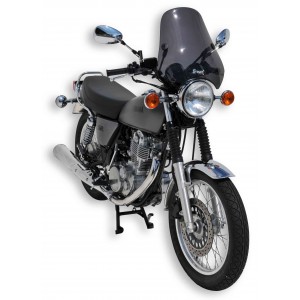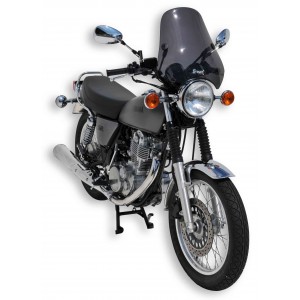 Ermax universal windshield 40 cm
Regular price
€114.17
-20%
Price
€91.33
Sport screen ermax for CB 750 hornet 2023
Regular price
€100.00
-10%
Price
€90.00
ERMAX, FRENCH MANUFACTURER OF BIKES AND SCOOTERS ACCESSORIES AND PARTS

Enhance the look of your 2-wheeler !
Ermax creates design accessories for all brands (Honda, Kawasaki, Suzuki, Yamaha, BMW, Triumph, Ducati, Aprilia, KTM, Piaggio, Vespa, Kymco, Sym, Peugeot ...), for all motorcycles models (from the oldest to the most recent), for small and big scooters. Ermax is specialized in thermoforming since 40 years, fairing parts painted in stock colors, and sport or high protection screens.
Ermax, the brand that has been accompanying bikers for over 40 years !
If you want to increase the protection of your motorcycle/scooter, improve or modernize its look, boost your visibility, optimize your comfort at a reasonable price, you have come to the right place! Ermax has specialized in the online sale of accessories, equipment and parts including complete motorcycle and scooter kits for almost half a century.
Thanks to our website, in just a few clicks, you will get your part a few days later ! Our accessories and parts are sorted by brand to facilitate your search and navigation on our website.
For any questions or information, contact us today and take advantage of our latest promotions and unbeatable prices!
The Ermax story
It is in a small 50 square meters workshop that Roger Sabater, the founder of Ermax, manufactures his first motorcycle accessories. Over the years, thanks mainly, but not only, to the quality of the parts, the brand has grown more and more. With a particular attention brought to design, ergonomic, Ermax thermoformed plastic products are distributed by more than 1450 retailers in France and exported to 50+ countries. Italy, Japan, China or Thailand... These countries renowned for motorcycle manufacturing (with brands such as Honda, Suzuki, Kawasaki, Ducati or Aprilia) do not hesitate to trust Ermax, and especially its high-tech research department, to develop parts compatible with original models. As a leader in its domain, Ermax supports the best teams and riders in Grand Prix and has been world champion in all categories on several occasions such as Moto GP, Endurance SBK, and others. For the 2019 season, Ermax is a partner of the GMT94 in World Super Sport with Jules Cluzel and Corentin Perolari, of the Monster Team Yamaha Tech3 in MotoGP with Miguel Oliveira and in Moto2 with Marco Bezzecchi, of the Green Power of CIP in Moto3.
Protective screens, windshield, aeromax, exhaust system... A selection of products on offer !
Honda, Kawasaki, Suzuki, Yamaha, BMW, Triumph, Ducati, Aprilia, KTM, Piaggio, Vespa, Kymco, Sym, Peugeot... All these prestigious brands also trust Ermax. Our company has been specialized for more than 40 years in thermoforming, fairing parts and sports or high protection screens for all audiences. Screen, windshield, windscreen, belly pan, turn signals, plate holder, under tray, tank protection, mudguard extension... All our products in stock are available on our website, with many high quality photos so that you can imagine the future look of your machine. Feel free to take advantage of our record prices and our many promotions ! In addition, you have the possibility of tuning your bike with our parts and accessories. The Ermax Aeromax screen has been a hit for years. On our website, you will find a selection of Aeromax double shape racing screens for sports bikes of certain brands. You only have to click and choose your screen according to the model you have ! Racing or rather chic look, black windscreen, white wind screen, silkscreen printing... Ermax allows you to really upgrade your two-wheelers while optimizing their comfort, protection, look and speed! Winter and summer alike, we offer a wide range of promotions to make you feel comfortable whatever your journey and weather conditions.
Infinite customization possibilities thanks to Ermax parts and accessories
Ermax has designed and developed a very wide range of accessories and equipment for a very large number of motorcycles and scooters. Whether you own a Yamaha, Honda, Suzuki, Kawasaki, Asian, European or American brand... you will necessarily find what you are looking for : we have in stock various motorcycle accessories, customization kits, seat covers, in all colours (from the most discreet to the most flashy and including the original manufacturer's colours) and all possible and imaginable shapes, all at prices that are unbeatable. You can even opt for an exclusive Ermax screen printing for an even more personal touch ! You can finally give your machine an even more assertive sport and racing look. The advantages of equipping your motorcycle or scooter with Ermax accessories and parts are multiple and undeniable : whether it is for the protection of other parts or the rider, to affirm your style and personality or simply to give a new youth to your machine. Ermax accessories and equipment are designed to adapt to road bikes, roadsters, sports bikes and trails. Even when riding in the city, additional protection and equipment can be very useful !
Delivery of Ermax products and tutorials !
Our products are generally delivered to you within a very short period of time which may vary depending on your order. To help you install them, you have the opportunity to view "tutos" (tutorials). Our instructions are available before your order is confirmed. This will ensure that you know how to install the part before ordering. Most of our parts and accessories are delivered with a suitable fixing kit and assembly instructions, to make installation as easy as possible for you. Feel free to leave your opinions on the product pages to advise and help other pilots to make the right choice !
Last reviews
Average votes

4.6 / 5

1016 advices

Why review our products?

You help other people in their purchases by sharing your experience.
Ermax rear hugger for CB650R 2021/2023
Conforme et livraison rapide
Par contre, le jeu de clés allen fourni dans le kit n'avait rien à voir avec les têtes de vis.