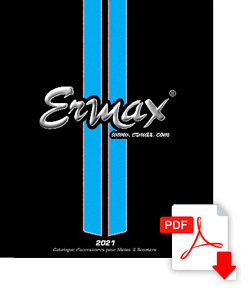 LA HONDA CB500 F 2019/2022: A MOTORCYCLE WITH A SUCCESSFUL DESIGN

The CB500F 2019/2022's exhilarating sound on the road can win you over at first glance, its sleek and elegant look will convince you at first glance.

The CB500F 2019/2022 is the result of Honda's stylistic evolution with the more angular lighting system that makes it more stylish and sporty. Plastics and paints are particularly well cared for. The different colours offered by Honda will adapt to your tastes and style: red, blue or orange, varnish or matt... Whatever your preference, you will find a colour that suits you. In addition, the CB 500F is comfortable thanks to the ease of putting feet on the ground and the controls that are very accessible and easily fall under the fingers.

In terms of instrumentation and controls, a complete LCD dashboard informs you of the instantaneous or average consumption and the ideal time to shift into the higher gear.

In terms of equipment, Honda has not been complacent either: the Japanese manufacturer equips the CB500 F 2019/2022 with a 41 mm fairing that can be preloaded in 5 positions. Its 47.5 horsepower engine block, in addition to making it compatible with A2 permits, gives a very pleasant sound and is more than enough for use in town as well as on motorways and winding roads.



WHEREVER YOU GO, THE CB500F 2019/2022 WILL FOLLOW YOU WITHOUT BLINKING

In town, a wide handlebar will allow you to easily handle the bike and the softness of its gearbox allows you to shift gears easily, smoothly. It is an ideal displacement for urban and peri-urban use.
On the motorway and outside built-up areas, it is the comfort of the damping system that defies all road irregularities. The CB 500 F's chassis reveals all its qualities in curves by being neither too flexible nor too rigid: the CB500 F 2019/2022 is a pleasure to drive.

Healthy and easy motorcycle, it is very accessible and small riders will feel comfortable. Even if its engine lacks a little power at high speeds, it provides good sensations, especially at mid-range, between 3000 and 7000 rpm: the twin cylinder engine that equips the CB500 F is a small energetic engine that, although not among the most powerful, is economical and will perfectly suit those who are looking for a motobike that is easy to handle and ideal for everyday use.


HIGH QUALITY ERMAX ACCESSORIES AND PARTS TO OPTIMIZE THE PROTECTION OF YOUR MOTORCYCLE

Your Honda CB 500F 2019/2022 Honda motorcycle can be even more like you thanks to our many Ermax accessories: sports wind screen, nose fairing, seat cowl, rear hugger, arco de roda, plate holder, LED indicators... the list is long!

An installation kit will help you to mount your accessory. You will be able to easily install your accessories thanks to our simple and clear instructions.

So don't hesitate any longer and order your Ermax parts and accessories now!
Selling cheap Ermax accessories for motorcycle Honda CB 500 F 2019/2022 Years of construction for this CB 500 F 2019/2021 model of Honda motorcycle: 2019, 2020, 2021, 2022
Motorcycle tuning accessories for Honda CB 500 F 2019/2022:
motorcycle enthusiasts are also interested in these customization accessories: