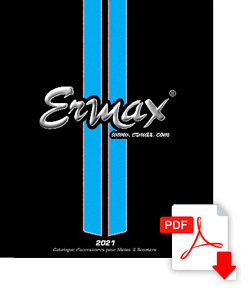 LA HONDA NC 750 X 2016/2020 : MORE THAN JUST AN UPDATE?

Since its restyling in 2016, the Honda NC 750 X has managed to win the hearts of motorcyclists, discreetly but surely. Trail-road version of the NC range (with the Integra for scooters and the S for roadsters), it stands out thanks to its pronounced angular features, its aggressiveness, which is at the very least enhanced, and its unique identity.

Despite its intimidating bodywork, it is a truly versatile motobike that honours the road trail category and its sisters. In addition, its style is extremely distinguished, particularly thanks to its two-tone paint with the most beautiful effect and its aerodynamic and devastating front end.

Nevertheless, the restyling is not only aesthetic since Honda has also improved some elements that were missing from the previous version. Among these, we are thinking in particular of the tank trunk, so the capacity has been increased, the screen whose height has been raised by 70 mm, the front and rear lights which are now equipped with LED lighting, the DCT automatic gearbox which benefits from new driving modes... In short, Honda has kept what the drivers appreciated on the old machine while making some significant improvements, both in terms of design and mechanics.


LA NC 750 X 2016/2020 : A ROAD TRAIL DESIGNED FOR ADVENTURE... ON AND OFF THE ROAD

It must be said that this new NC 750 X seems ready to explore all types of terrain: rear shock absorber adjusting the preload and Showa fork with "double-effect" valves at the front, ABS braking system... in other words, it's not a few steep trails that will scare him! To further increase your protection against various projectiles when riding on small roads and paths, you can equip your Honda NC 750 X 2016/2020 with a sports screen or an Ermax touring screen.

Its 745 cc (55 hp) twin-cylinder engine ensures excellent performance in town as well as on highways. Also available in A2 version, it will delight those who are looking for a trail that is not too imposing but quite effective!

On this Honda machine, the controls and more generally the mechanics are reliable, smooth and provide a good dose of sensations, partly thanks to the DCT dual clutch gearbox and an agile cycle part that makes everything very pleasant and fluid to use. The electronic management of the gearbox and power (a system detects for example if you are going up or down and will make the necessary adjustments to maximize performance) further enhances driving quality and ease of handling.

Finally, the evolutionary driving modes M and D (manual) as well as mode S (sport) and these 3 submodes allow this motorcycle to be driven with surgical precision.


EQUIP YOUR HONDA NC 750 X 2016/2020 FOR EXTRA PROTECTION AND A BETTER LOOK!

Thanks to Ermax, you can now equip your frame with accessories perfectly adapted to the NC 750 X 2016/2020 : sports screen, touring screen, rear hugger, undertray, extenda fenda... You can even customize these accessories to the colors of your machine!

Most of our accessories come with assembly instructions and an adapted fixing kit so that you can install and enjoy your Ermax part quickly and simply, with complete peace of mind.

Feel free to consult the customer reviews on the different product pages or ask us directly any questions you may have!

Selling cheap Ermax accessories for motorcycle Honda NC 750 X 2016/2020
Years of construction for this NC 750 X 2016/2020 model of Honda motorcycle: 2016, 2017, 2018, 2019, 2020
Motorcycle tuning accessories for Honda NC 750 X 2016/2020:
honda nc 750 x accessories 2017
motorcycle enthusiasts are also interested in these customization accessories: