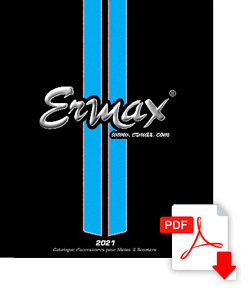 THE YAMAHA MT-09 OR THE RETURN OF THE FAMOUS 3-CYLINDER

Since the 1980 XS 850, the three four-stroke cylinders had almost disappeared from Yamaha's two-wheel catalogue. It is with the MT-09 that he makes a brilliant comeback on the front of the stage, and it is not to please amateur and experienced drivers: this engine is violent, almost aggressive, to such an extent that the suspensions sometimes have difficulty to cope with the jolts related to the devastating power of the engine block.

If you're looking for a bland, soft, soulless, characterless bike, go your way: the Yamaha MT-09 is a lively motobike with an outgoing personality to say the least. The moment you switch on the gas handle, the answer is instantaneous. What is certain is that you will not fall asleep on board.
Forget the quiet walks with a grandfather: the MT-09 2017/2020 will give you a real youth cure.


A MACHINE WITH A MANLY BUT HEALTHY AND ADDICTIVE BEHAVIOUR

It's not just the pure performance that counts: Yamaha has spared no effort on the rest of his machine. The shock absorber has been improved compared to the old version and manages the hydraulics better. The driving position is slightly similar to that of a supermotard: everything is done to make the pilot feel comfortable and free to move. The saddle is higher and the handlebars are further back for more comfort and control.

In addition, there are many technological advances on this new MT-09: standard QSS shifter, new clutch with soft springs to reduce the lever force by 20%, several traction control modes (adjustable) and engine physiognomy (also adjustable), TCS traction control... as many equipments that try to reduce the apparent (and felt) brutality of the CP3 block.


A ATTRACTIVE AND SERRATED LINE

For its phase 2, the Yamaha designers have revised their copy: while the line of the first MT-09 had been the subject of a lot of ink, this new design perfectly sums up the spirit of this new version by Yamaha: aggressive, powerful, impressive.

It impresses with its LED double-optical gaze, its remote plate holder on an Italian-style swing arm, and radiator gills with "V-max" design.
Its fluorescent colours finish impregnating the MT-09 with the "Dark Side of Japan" spirit so dear to the Master of Torque (MT) range.


CUSTOMIZE YOUR YAMAHA MT-09 2017/2020 WITH ERMAX ACCESSORIES!

The list of Ermax accessories and parts compatible with the MT-09 is long: we offer various types of screens (touring, sport, hypersport) as well as a nose fairing, a seat cowl, a power shoe and many others.

For the nose fairing, for example, as well as for other parts, several colours are available (from discreet to flashy) which will allow you to really customize your machine! For some parts and accessories, we will also supply a fixing kit and detailed assembly instructions so that you can assemble your item in no time at all.

Then don't wait any longer! Order the Ermax accessories of your choice, improve the aesthetics of your Yamaha MT-09 2017/2020 and enjoy our secure payment system and fast delivery!


Selling cheap Ermax accessories for motorcycle Yamaha MT-09 / FZ9 2017/2020

Years of construction for this MT-09 / FZ9 2017/2020 model of Yamaha motorcycle: 2017, 2018, 2019, 2020
Motorcycle tuning accessories for Yamaha MT-09 / FZ9 2017/2020:

ermax mt09 2018
mt09 ermax 2017
mt 09 ermax 2019
yamaha mt 09 accessories 2018
ermax mt 09 2019
motorcycle enthusiasts are also interested in these customization accessories: