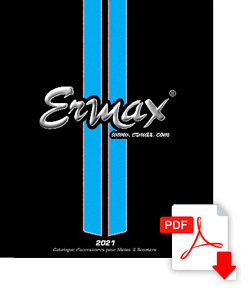 THE YAMTHE YAMAHA MT-09 TRACER 2015/2017: A PRECURSOR OF ITS KIND
The Yamaha MT-09 Tracer is a widely acclaimed motorcycle with a road trail style that is the result of the Master of Torque revolution initiated by Yamaha. The most remarquable feature of the 2015/2017 Yamaha MT-09 Tracer is its famous 3-cylinder engine, which gives the impression of never running out of breath. In addition, the die-cast aluminum frame gives the machine an extraordinary dynamism and a rigour that many drivers appreciate.

A GOOD DRIVING EXPERIENCE? NO MATTER WHAT THE TERRAIN
This bike provides an exceptional driving experience and a thrilling experience, no matter where you go: in town, on the road or on the highway or on dirt roads. The MT-09 Tracer 2015/2017 is a versatile machine that will never fail you.
In town, one of the three injection maps selectable at the right commodo allows for a more flexible and smooth driving. It is a light motorcycle at rest and this contained weight is also felt when riding. Its fairly high seat and very thin chassis make it much easier to travel in the city and to falter between cars.
Nevertheless, the 3 cylinders reveal their true potential when driving on the road. With an engine speed that exceeds 5000 rpm, this bike is expressive and outperforms the other bikes in its class because of its playful character. Be careful not to get caught up in the game too easily! Compact, lightweight and agile, the 2015/2017 Tracer is quick on angle changes and easy to place. A real paradise on the small mountain roads!

On fast roads where good protection is essential, the adjustable screen protects the head and upper body well from turbulence. The soft seat provides impeccable comfort. However, beware of its tendency to beat past 190 km/h, which encourages caution. Its fuel consumption seems reasonable with 5.5-6 litres/100km at a highway pace. The extra 4 litres in the tank compared to the MT-09 provides a range of more than 300 km.

INCREASE THE PROTECTION OF YOUR MOTORCYCLE WITH HIGH QUALITY ACCESSORIES AND PARTS
To customize your machine and make it fit your style by improving both your protection and aerodynamics, we offer you a wide range of Ermax accessories: sports screen, high protection screen, rear hugger, fairing sides, plate holder, LED indicators.
To help you easily install your Ermax accessory, we offer an installation kit and installation instructions.
Are you still hesitating? Consult the customer reviews on the various product sheets or ask us directly all your questions!

Selling cheap Ermax accessories for motorcycle Yamaha MT-09 TRACER / FJ-09 2015/2017
Years of construction for this MT-09 TRACER / FJ-09 2015/2017 model of Yamaha motorcycle: 2015, 2016, 2017
Motorcycle tuning accessories for Yamaha MT-09 TRACER / FJ-09 2015/2017
:
tracer 900 ermax 2016
mt 09 tracer accessories 2015
motorcycle enthusiasts are also interested in these customization accessories: