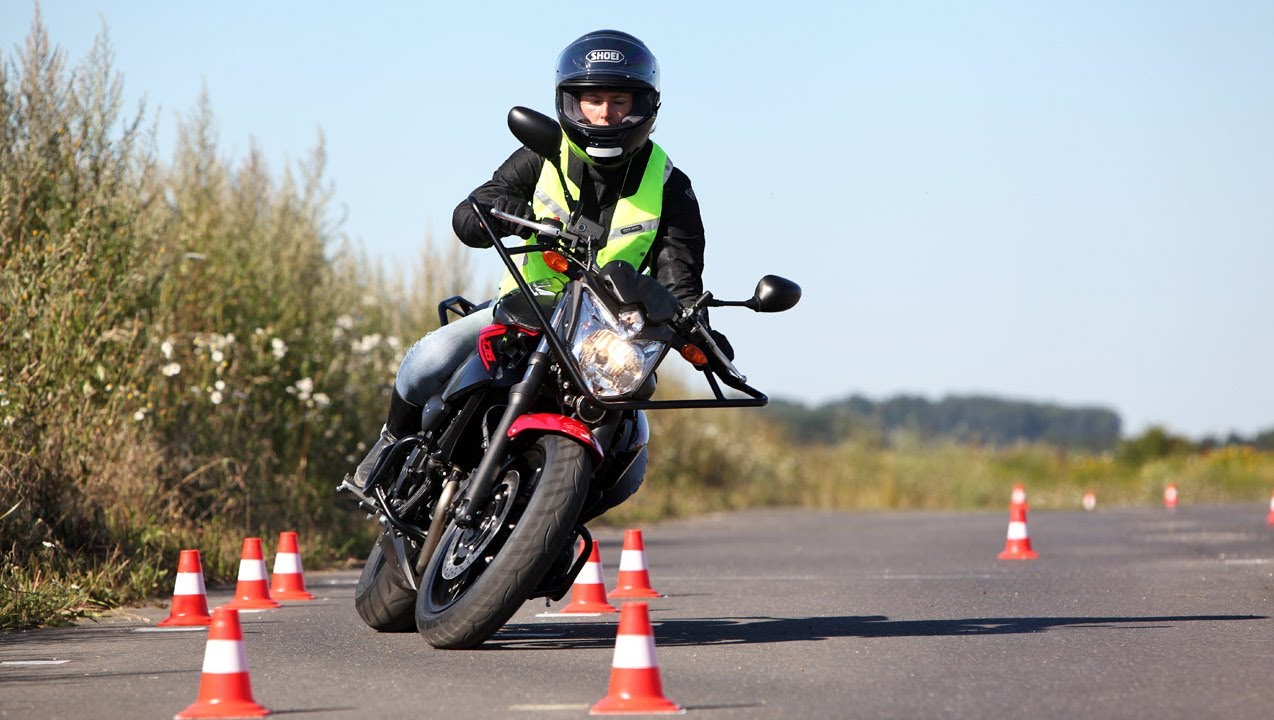 Licences issued before 19 January 2013
If you held a motorcycle or moped licence before 19 January 2013 then you can still ride the same kind of bikes as you did before.However, if you get a new licence your entitlements may be shown differently. You'll have to follow the new rules if you want to get higher entitlements and ride a larger motorbike.
Apply for a motorbike licence
You'll need to apply for provisional licence before taking any test. This is the same licence as the one that lets you drive a car. If you already have that - or a full UK driving licence - you can skip this step.
If you have a full driving licence, you may be entitled to ride a 50 cc moped without any additional training. This'll depend on when you passed your driving test
The provisional licence costs £34 if you apply online, or £43 by post. After your application, it should take 1-2 weeks for the licence to get to you.
Pass your motorcycle theory test
The motorbike theory test have the same format as driving theory test. It includes a 50 question, multiple-choice test and a hazard perception test in the form of video clips. The same format as the driving theory test. The bike theory test can cost £23 and should take around an hour to complete.
You'll need to get 43/50 on the multiple-choice round and 44/75 on the hazard perception round in order to pass. You'll know if you passed or not straight after the test.
When you pass, your theory test certificate is valid for two years.
Take compulsory basic traning (CBT)
CBT is a training that everyone need to take before taking lessons on the road. The CBT involves a day's ride where you learn basics of using the bike. You can chose an traning body, the price is different between different constructors, but it can cost arount £130
The CBT includes many on and off bike topics : an eyesight check, basic maintenance checks, braking, manoeuvring, changing gear, riding behaviour, riding in typical traffic conditions, U-turns, emergency stops
The on-road part on the training take 2 hours to complete but the full course can take the entire day. You don't be tested in ta CBT, so it easy to pass a CBT training. However, if the your riding seems to be dangerous, the constructors can refuse the CBT issues. In contrast, if you can pass the theory test, your CBT certificate is valid for 2 years
Improve your driving by taking motobikes lessons
Once you've completed your CBT, you have many ways to take motobike lessons such as riding with an experiences biker to build up your experience, taking hourly lessons with a qualified instructor or taking an intensive course that costs anything from £400 to £900, depending on your level of experience. You should feel very well prepared before taking your pratical test.
Practical motorbike test
Once you believe that you can ride safety and confidently on the road, you can take the practical test that divide into 2 modules. Module one is an off-road riding test that includes wheeling the bike around, riding in a slalom and figure-of-8 and controlled and emergency stops.
Module two is an on-road riding test including « show me, tell me » safety questions, road riding and independent riding.
Module one costs £15.50 and module two costs £75 (£88.50 on weekends). Both modules together should take little over an hour, and you need to pass both to be given a full licence.
Upgrading your licence
The kind of motorbike licence you get depends on a few things, and changes the kind of bike you ride. More the power consumption and the cubic capacity are important, more the motorbike licence have to be upgraded.
The requirements here are in addition to passing your theory and practical tests, and completing your CBT: