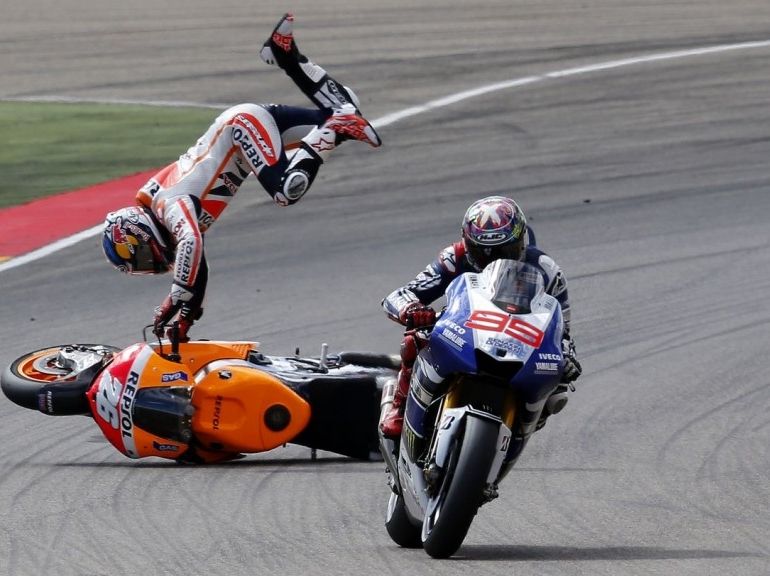 Ah, motorcycle insurance... Often, this question arouses a lot of interest among motorcyclists. A sensitive subject for some, even taboo for others. We will try here to provide you with an overview of the different solutions currently available, in order to help you in your choice. We will present you with different offers (non-exhaustive list) that could suit you, depending on your profile and different criteria: budget, type of two-wheelers, desired level of coverage, risks...

It should be noted that, depending on the insurance company, the price can vary by a factor of two for the same services. We therefore advise you first to make a point on your side by first determining the rate you are willing to invest, the level of protection you want: do you want to be covered in all circumstances? or only in certain cases in particular?

Of course, you should keep in mind that you can only compare two insurers with equivalent benefits: if an insurance company offers you a cheaper service than its competitor, it may be because it covers you less well. Be sure to carefully review every detail of the contract before committing to it.


Motorcycle is the most vunerable vehicle because they suffer many risks on road. You need to make sure you're covered before you take to the road. Motorbike insurance is a great solution. Here is a guide for you to get a moto insurance that fit you best
Levels of insurance 
1. Comprehensive cover
'Comprehensive' cover is the highest level of insurance. It keeps you and your motorbike covered if there is an accident or incident where the fault is yours
Comprehensive cover will pay for damages coming to your bike even if the accident was your fault. It also covers anybody else involved (the 'third party') and their vehicles. This means that your insurance will pay for any repairs that the 'third party's' bike may need.
This types of insurance includes also fire and theft cover, if your bike is damaged due to fire, or it's stolen, you will still be covered

2. Third Party Only
Third Party Only is the minimum level of bike insurance you are legally able to purchase.
It reimburse the costs of damages or injuries to another person (the Third Party) or their bike, but it does not insure you if you have an accident. If you were involved in an accident, it would ensure the costs that the third party were met but would not cover any of your own costs. So if your bike was damaged in an accident, you'll have to spend the money to repair it.

3. Third Party, Fire and Theft
Third party fire and theft scooter insurance gives you the same kind of protection as above but with additional protection for various circumstances. As the name suggests, if your bike were stolen or involved in a fire, you would be financially protected.
That means anybody else involved is able to claim compensation for any damage caused by you. This type of insurance covers you for fire and theft, so if your bike was damaged by fire, or was stolen, you are covered.

Here is some best motocycle insurance:





You can choose your insurance according to the type of your motorcycle or your habits:
What is the best insurance for a sporty or hyper-sporting motorcycle?
For a sporty or hyper-sporting motorcycle, beyond the standard types of coverage, you might want to consider additional protection such as enhanced injury protection ; roadside assistance, carried contents ; accessories and custom parts. Because of this, most sports bike models will command higher insurance premiums, though the capacity of the machine will also have a big impact on the premium too.
What is the best insurance if I don't drive much?
Low-mileage discounts and pay-as-you-go car insurance are options if you don't drive often. Pay as you go insurance for drivers who don't drive a lot of miles. Then the drivers pay a fee per mile driven. These plans you to use a tracking system in your car. You can save a lot of money if you don't drive often.
What is the best insurance if I have a vintage motorcycle?
Your classic or vintage bike may hold a lot of value, so you'll want to make sure that you will be protected with physical damage coverages. In general, vintage motorcycle insurance covers comprehensive & collision, original equipement manufacturer parts coverage or accessories and custom parts
Which insurance you have to take while you take passengers with you ?
if you are the bike owner and you intend to take passengers with you, pillion cover (insurance) is necessary. In many cases, your insurance policy does not insure you to take passengers so you'll have to add pillion cover to your policy


Which insurance you have to take for family or friends visit or going shopping ?


You can take the Social, Domestic and Pleasure insurance for leisures purposes such as family and friends visit or travelling
The Social, Domestic, Pleasure and Commuting will cover you for travelling to and from a workplace
Which assurance you have to take in case of serious injuring?
Personnal accident cover is an additional extra. It comes to insurance and you have to pay an additional cost for it.
It brings financial assistance if you or any passengers you are carrying are seriously injured. It will also pay out for your family if you suffer a fatal accident while riding the bike you have injured, even if the accident is your fault. Generally, as standard Personal Accident Cover covers you for death, permanent and total disablement and loss of limbs.


How to get cheap scooter insurance
Along with choosing the insurance that fit you the best, there are other ways to get cheap scooter insurance
-Increase your excess

:

 increasing the amount of voluntary excess you pay could bring down the cost of your monthly premium. Just make sure you would be able to afford the excess if it came to it.
-Drive less: The less you are out on the road, the less risk there is. Therefore, by doing fewer miles over the year, you may save money.
-Secure your bike: Insurers will look more kindly on those who make every effort to secure their bike from theft by using alarms, immobilisers and anchors.