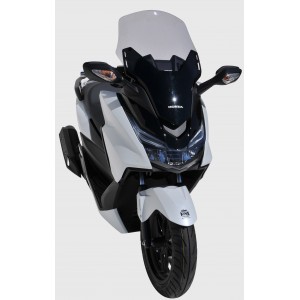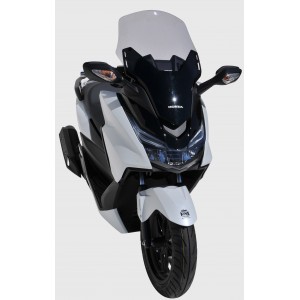 Scooter windshield original size ermax for 125 Forza 2015/2018
Regular price
€105.83
-20%
Price
€84.67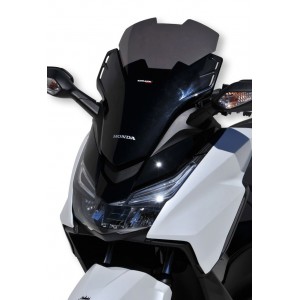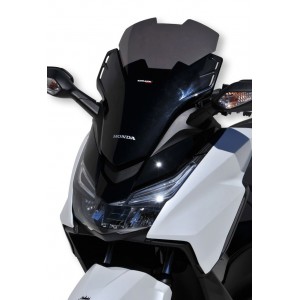 Ermax sport windshield for 125 Forza 2015/2018
Regular price
€82.50
-20%
Price
€66.00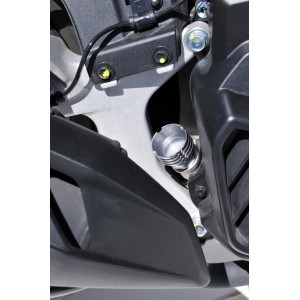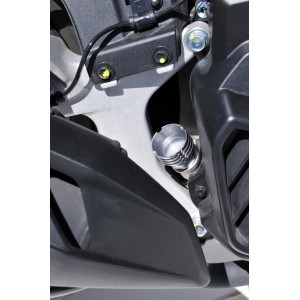 Oil cap for 125 Forza 2015/2018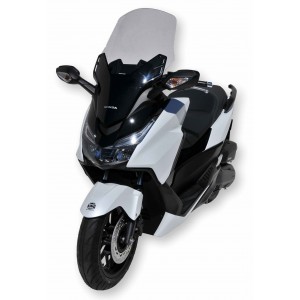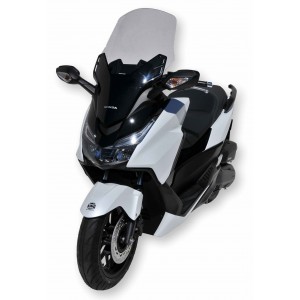 Ermax high windshield for 125 Forza 2015/2018
Regular price
€105.83
-20%
Price
€84.67
Reviews (6)
Average votes

4.5 / 5

6 advices

Why review our products?

You help other people in their purchases by sharing your experience.
THE ERMAX UNDERTRAY FOR HONDA FORZA 125 2015/2018
For nearly 50 years, Ermax has been manufacturing accessories, parts and equipment for two-wheelers. Among our most popular accessories is the Ermax undertray for Honda Forza 125 scooters. This customizable and fully adaptable undertray is a complement to our windshield, rear hugger, belly pan, seat covers and other accessories for motorcycles and scooters.
The Ermax undertray for Honda Forza 125 2015/2018 is a part made of thermoformed 3 mm impact ABS, which ensures lightness and strength.
Equipping your scooter with an Ermax undertray gives it a sporty look: if you want to give a "finished" look to the rear of your scooter, the undertray is the right part for you. 
Moreover, the installation of this Ermax undertray does not require a cut-out: you can therefore return your scooter to its original configuration at any time. The Ermax undertray for Honda Forza 125 is supplied with approved plate lighting, suitable aluminium plate holder and reflector holder, fixing kit and mounting instructions so that you will not encounter any difficulties when installing your Ermax accessory.
AN ERMAX UNDERTRAY THAT CAN BE EASILY CUSTOMIZED AND ADAPTED
The undertray is one of the main aesthetic elements that make up the rear of a motorcycle or scooter. That's why Ermax offers you a wide choice of colours for the Honda Forza 125 2015/2018 undertray (including the official Honda colours): raw black, brown, glossy black (black HN1), metal grey, satin black, satin blue, matt white, matt grey or silver grey. This way, you will significantly improve the design of your machine and find a colour that will suit your style: discreet or more assertive, it is entirely according to your tastes. 
Comes with a complete fixing kit (including a whole series of screws, nuts, staples, washers...) and an ultra detailed assembly instructions in French (including photos and explanatory diagrams), you will have no trouble installing your Ermax undertray. Of course, tutorial videos are available everywhere on the Internet (Youtube in particular) and can provide you with additional help if necessary.
FAST DELIVERY AND SECURE PAYMENT ON THE SPEEDMAX WEBSITE
Delivery times for Ermax accessories are very short and the products are carefully packed. You will receive your Ermax undertray in record time! In terms of security, our website is equipped with a simple, secure and efficient payment system. 
On the product page you will find various useful information such as the assembly instructions for your part or accessory for download (PDF format) as well as opinions from other customers who have taken the step.
So, ready to give your Forza 125 an even more racing and sporty look?
If you have any questions or need more information, do not hesitate to contact us directly (by email: info@speedmax.biz) or by phone at (33) 04 42 42 73 67 91). We will be happy to advise you and advise you on Ermax products for two-wheelers
Selling cheap Ermax accessories for scooter Honda FORZA 125 2015/2018
Years of construction for this FORZA 125 2015/2018 model of Honda scooter: 2015, 2016, 2017, 2018
Colours for undertray:
Unpainted black
Brown 2015/2018
Glossy black (black NH1) 2015/2018
Metallic grey (moondust silver metallic) 2015/2018
Satin black 2015/2018
Satin blue 2015/2018
Matt white (matt cool white) 2015/2018
Matt grey (matt cynos gray metallic) 2015/2018
Silver grey (nhb87) 2017/2018
scooter enthusiasts are also interested in these customization accessories: