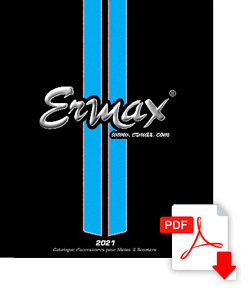 SUZUKI GSX-S 750 2017/2022 : THE LITTLE ONES START PLAYING IN THE BIG LEAGUE
Available since February 2017 in France, this 750 cc Suzuki 750 cc is intended primarily for young drivers who do not want to feel restricted. It can easily be said that Suzuki has won its bet: powered by an engine derived from that of the legendary GSX-R sports car, it gives you something to enjoy yourself for a while.

It can easily be said that with this machine, Suzuki is moving up a gear: look, safety, sportiness, comfort, everything has been optimized and improved on this new version. Its new hyper racing and modern look is inspired by that of its big sister, the GSX-S 1000. All in curves, it has a certain tendency for gentrification. Its light and detailed lines give it a look that is unanimously appreciated!

Despite the constraints imposed by the Euro4 standards, it retains a reasonable weight of 213 kilos all full and ready, which nevertheless makes it a rather imposing and intimidating machine at first sight. Its large 4-cylinder engine, even when flanged in A2, immediately reveals a strong sporting character. Its sublime sound will instantly drive you to the heavens and make you feel like you're on a 1000 cc.
MANY ADVANTAGES THAT MAKE THE GSX-S 750 2017/2022 ONE OF THE BEST MID-SIZE CARS
This machine is a must have: its racing look, its fuel tank and wide sides as well as its 1000 cc "mouth" really don't give you the impression of having a "small" bike in your hands. Its behaviour is not to be outdone since it proves to be dynamic, precise and pleasant at the same time. The brake is easily metered and responds well, while the cycle part (basically designed to accommodate 60 extra horsepower) has no difficulty in giving this machine the easiest handling.

Competitors only have to be careful: it is equipped with numerous driving support and electronic assistance such as traction control, 3 driving modes and an assisted idling system. Everything you need to start well, and serenely!

Its more than 300 km range and average consumption of 5.2l per 100km put it in a good position among the competition. Finally, the dashboard indicating the gear engaged and all the useful information such as fuel consumption make the pilot feel comfortable right away!

Even if all this luxury has to be paid for (posted at €8,599), the Suzuki GSX-S 750 2017/2022 is an ideal roadster for those who want to get a taste of the world of big league. Despite everything, Suzuki offers a very attractive LOA offer during the two-year probationary period: unblocking the bike is of course possible, and although it is already formidable, it is there that it reveals its full potential!
IMPROVE THE AERODYNAMICS AND PROTECTION OF YOUR MOTORCYCLE WITH HIGH QUALITY ERMAX ACCESSORIES AND PARTS!
You would like to customize your machine, make it look like you, while providing many advantages such as additional protection and increased aerodynamics?

This is possible with Ermax accessories: sports wind screen, nose fairing, seat cover, rear mudguard, undertray, plate holder and even a double exhaust systems shark in Hurric Pro 2 stainless steel (available in polished steel (silver) or matt black) !

In other words, with Ermax accessories, you have a wide range of choices to customize and enhance your Suzuki GSX-S 750 2017/2022!


Selling cheap Ermax accessories for motorcycle Suzuki GSX-S 750 2017/2022

Years of construction for this GSX-S 750 2017/2022 model of Suzuki motorcycle: 2017, 2018, 2019, 2020, 2021, 2022
Motorcycle tuning accessories for Suzuki GSX-S 750 2017/2022:

suzuki gsx s750 accessories 2018
motorcycle enthusiasts are also interested in these customization accessories: