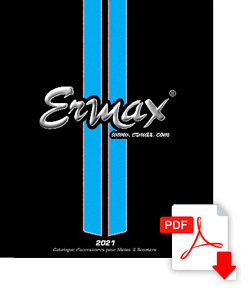 THE SUZUKI GSR 750: THE BAD-BOY OF MEDIUM-DISPLACEMENT ROADSTERS

In the 700 cc segment, Suzuki is king. The GSR 750 and GSX-S 750 shine with their robustness, agility and sporty character. The GSR 750 is one of those machines that give the impression of extracting the full potential of its engine.

Direct competitor of the Kawasaki Z750, from which it was inspired by the look, it follows it, levelling it out and even keeping it high in some respects. Among its strong points: a steel frame supported by an inverted fork, a contained price, an engine derived from the sporty version.... Enough to provide a good dose of pleasure.

As always at Suzuki, the handling is fast and intuitive, the bike part is pleasant, the braking is good and the engine block is dynamic and torquey. Just like its replacement, the GSX-S 750...

THE GSX-S 750 OR THE QUEEN OF 700 CM3

The direct heiress, the daughter of the GSR 750, the Suzuki GSX-S 750, has not only taken over all the ingredients that made the success of its predecessor: a seductive plastic, a design that is neither too soft nor too aggressive, an agile and efficient mechanics, the GSX-S has everything to please.

Largely inspired by the GSX-S 1000, its design is more elaborate, more neat, and has not envied anything to its competitors. Its 114 horsepower engine at 10,500 rpm provides it with more than decent performance: equipped with state-of-the-art electronic systems such as Traction Control, Easy Start, Low RPM Assist (very practical to avoid stalling), etc. The fork has been thinned from 43 to 41 mm and the radial calipers now have 4 pistons.

The equipment has also been enriched and gives a futuristic touch to the bike: Full digital instrument panel, ABS, 3-level latest-generation traction control checking several parameters and adapting to the road every 4 milliseconds... All this at a very conveniently located price, in other words with the GSX-S 750, Suzuki has planted a hell of a thorn in the side of its competitors.

A WIDE RANGE OF SUITABLE ERMAX ACCESSORIES AND FAST DELIVERY

Seat cowl, sports wind screen, plate holder, Evo engine shoe, rear mudguard, LED rear light, front mudguard extension... All these accessories are compatible with your GSR 750 or GSX-S 750. These accessories not only improve the appearance of your bike but also increase the protection of certain elements in the event of a choc or impact.

Ermax also offers fast delivery of your parts and accessories in several countries as well as a simple and 100% secure payment system!

For some Ermax accessories, you will receive detailed assembly instructions and a fixing kit so that you can install and enjoy your parts yourself, easily and in a flash
Selling cheap Ermax accessories for motorcycle Suzuki GSR 750 / GSX-S 750 2011/2016
Years of construction for this GSR 750 / GSX-S 750 2011/2016 model of Suzuki motorcycle: 2011, 2012, 2013, 2014, 2015, 2016
Motorcyclists have also been looking for these years: 2006
Motorcycle tuning accessories for Suzuki GSR 750 / GSX-S 750 2011/2016:
ermax gsr 750 2014
suzuki gsr 750 accessories 2015
gsr 750 ermax 2012
motorcycle enthusiasts are also interested in these customization accessories: