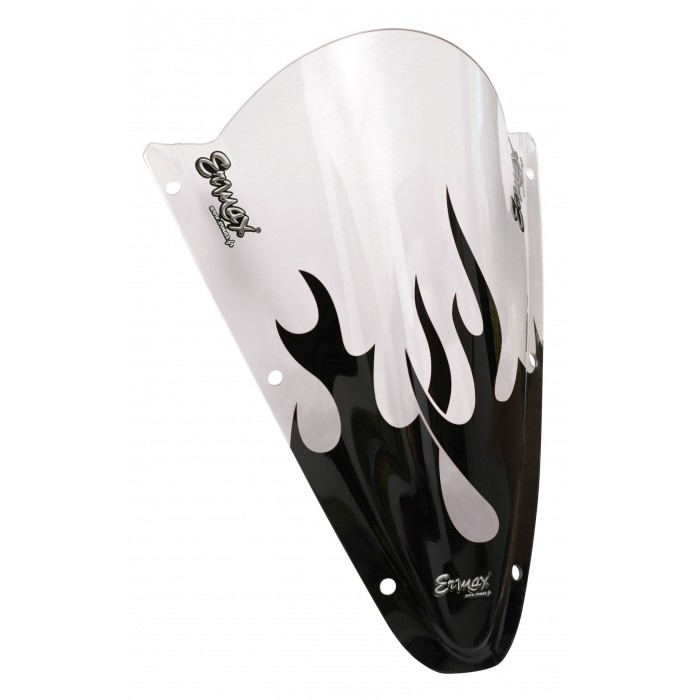  
Black Flaming silkscreen for screen and windshield
Ermax black Flaming silkscreen for screen and windshield
Ermax exclusiveness which allows you to personalize your screen, windshield or nose screen with one unusual silkscreen (registered design).
Data sheet
Feasibility

Silkscreens are possible and visible on screens with clear (transparent), smoke, clear grey or satin grey color only. They can be ordered with screen, nose screen or windshield only, as they are made before thermoforming.

Personalization

These products so personalized are made on order exclusively and will be neither retaken nor exchanged. A supplementary delay of 3 to 4 days for manufacturing will be necessary.