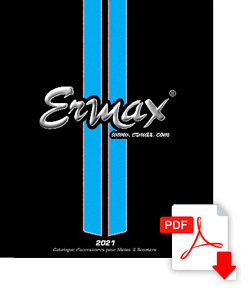 Fun, look and protection: The Yamaha FZS 600 Fazer, the best friend of bikers!

A rather sporting look, optimal driver protection and competitive manoeuvrability! This defines the best friend of the riders. The FZS 600 Fazer is produced by Yamaha between 1998 and 2003.
At that time, Yamaha had to stand out from Suzuki and Honda who then released their 600 Bandit S and Hornet 600 S. Bet is won, since today the FZS is the one that was the most sold !
Its success is due to its technical characteristics, its design but also to its price! If you look at the number of models sold, it's pretty impressive.
To perfect its success and allow its riders to personalize it and enjoy it further, Ermax offers many accessories that will sublimate your FZS.
Aeromax screen, high-protection screen, belly pan or undertray… With these flagship accessories, your FZS will not go unnoticed and will keep you safe from weather or turbulence.


The very attractive technical features of the FZS 600 Fazer

The mechanics of the FZS are reliable, ergonomic and provide excellent driving amenities. If this is your first bike, don't worry! On the contrary, it combines manoeuvrability, power and security, you will enjoy both speed and nice small ballads.
Easy to use, it also features flexible braking and excellent road handling. In fact, its braking system is borrowed from the Yamaha YZF-R1.
The pilots agree: it is also very economical and offers honourable comfort.
The point that makes it so attractive and so much loved by the pilots is the protection it offers them. The FZS has a relatively high handlebar, low feet resting and a comfortable saddle. The pilot is therefore safe and in an unprecedented ergonomic posture.


Opt for Ermax accessories for your FZS 600 Fazer!

For more design and comfort, Ermax offers you flagship accessories that each FZS 600 Fazer should have.
Each of these accessories are fully compatible with your motorcycle.
The Aeromax or high-protection screens will allow you to give your FZS a city side or a racer look. Except for the design side, these screens protect the driver: weather, insects, turbulence, vibrations and improve the penetration into the air of the machine!
Ermax also offers to dress the winter as well as the summer by installing an engine shoe or a wheel-pass.
These accessories allow you to sublimate your motorcycle. Our wide range of colors will give you the possibility to customize it according to your wishes!
Specialized in screen printing since 1978, Ermax also offers this option to make your FZS unique!


A trusted delivery service!

All our accessories are delivered in a very reasonable time. In addition, for each of your accessories, you will receive a mounting kit as well as a mounting notice. These elements will allow you to install your part at a glance with ease. No need to be a confirmed mechanic for your screen or belly pan.
If you have any questions, do not hesitate to contact our team or to visit many forums where amateur and professional drivers talk about the installation of Ermax accessories.