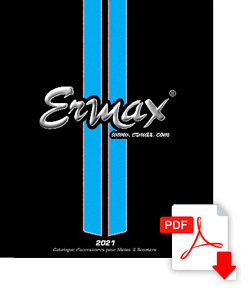 The Yamaha FZS 600 Fazer or one of the biggest best-sellers of the turn of the century

If you're under 20, you may not have heard of the FZS 600 Fazer. However, this bike was one of the most sold in France in the early 2000s.
It should be said that there was no shortage of arguments: a simple but efficient design, an easy and quick handling, honourable performance and a more than attractive price.
It didn't take much more to quickly position the FZS 600 Fazer as an excellent entry-level motorcycle, very accessible for beginners.
It is this bike that will inspire in part the famous MT-07 that we currently know: the MT-07 has taken back the success factors of the FZS 600 Fazer and has brought them back to the taste of the day.

Performance, simplicity, price: a difficult equation to solve… but not for Yamaha
The ancestor of the MT-07 combined, like its descendant, a series of characteristics allowing it to quickly become and still remain one of the favourite bikes of riders, beginners or advanced.
Among these features: a reliable and robust engine (4 water-cooled cylinders), unsurpassed comfort, ease of use and flexibility rarely achieved at the time and affordable. That is what made the FZS 600 Fazer a success and what continues to make the MT-07 a success today.
Another key element of this bike is its handling: comfortable in the city and on the road, it does not frighten Sunday riders. Braking is also rated by many as "perfect". The comfortable seat even allows to accommodate a passenger, although that is not the primary purpose of this machine.
In short, the Fazer is a sophisticated blend of safety, efficiency and accessibility, so that it remains highly coveted today. Its price does not discount, on the contrary. Some models with additional improvements and equipment can expect +20% extra.

Ermax accessories to dress and enhance your Yamaha FZS 600 Fazer 2002/2003

Do you own one of these wonders and you want to decorate it with some parts that will improve your comfort, your protection or the design of the motorcycle? No problem at all!
We offer you a whole range of bubbles, rear fenders, motor shoes and wheel passages which are all perfectly adapted to your motorcycle model.
Screens, for example, combine comfort and design by giving your motorcycle an even more sporty look while protecting you from the elements and projectiles on the road. They are often much appreciated parts and accessories of the pilots.
Moreover, in order to satisfy the customer's demand as much as possible, we offer a large number of different colours: light (transparent), brown, light grey or satin, light black, dark or satin, purple blue or satin, red, fluo green, fluo orange, fluo yellow, violet and sky blue.
What to suit all tastes and all styles!
Fast delivery and secure payment on the Speedmax website
By placing your order on our website, you have the assurance of a 100% secure payment system.
All our accessories are delivered in a very short time, and some are even supplied with a detailed installation instructions and a fixing kit.
Rest assured: even if you are not a handyman, it will not be difficult to assemble and install your Ermax part or accessory on your machine yourself.
If you need further information or have any questions, the Speedmax team is at your disposal to advise you and help you in your choice. You can also refer to previous customer reviews directly on the product page!