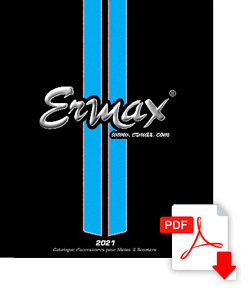 PIAGGIO MP3 350, MP3 400 AND MP3 500 HE 2018/2022 : THE NEW THREE-WHEELED STARS ARE IN THE HOUSE!

It is now more than 10 years since Piaggio revolutionized the 3-wheel scooter segment with MP3. Combining comfort, safety and performance, these scooters are highly appreciated by the public (especially B licence holders) for their many qualities.

2018 sees the arrival of two new versions in the range: The MP3 350, successor to the MP3 300, and the MP3 500 HPE (High Performance Engine) itself derived in three versions: HPE Business, HPE Sport and Advanced Sport.

Piaggio has retained what makes his MP3 scooter so successful: a wheel at the rear and two at the front, a double parallelogram articulated front axle allowing the scooter to be tilted in corners (like a motorcycle!), ABS and ASR disconnectable traction control: all this provides increased safety, grip and stability compared to a conventional two-wheel scooter, especially on difficult surfaces (paved or wet roads). These new MP3s also retain the upright driving position, excellent roadholding but also a rather high weight (although the MP3 350 is 9 kilos lighter than the previous version).

SAFE AND HIGH-PERFORMANCE SCOOTERS WITH UNDENIABLE QUALITIES

The MP3 350 is equipped with a new 330 cc, 30.6 horsepower engine block, which is much more dynamic than the 300 cc version of the previous version. It must be said that the reduction in weight is also a major factor. The machine accelerates without stumbling, the throttle is available and allows to reach quickly 120 km/h. The covers are also very good and the scooter is easy to handle and particularly pleasant to ride.

The MP3 500 HPE, although a little heavier and less easy to handle, has a more generous 493 cc engine that delivers torque much faster and earlier. This advantage is felt during daily use and there is no need to accelerate 100% to get a great start. This larger displacement is also advantageous for trips with a passenger or during long journeys on motorways.

Although the evolutions are not significant compared to the 2017 versions, it is easy to see that these two Piaggio MP3s are better finished and really give an impression of quality and reliability.

INCREASE YOUR PROTECTION WITH ERMAX WINDSCREENS FOR PIAGGIO MP3 350, MP3 400 AND 500 HPE 2018/2022

Do you want to customize your scooter, improve its look with a custom accessory or increase your protection during your trips? Ermax offers you high quality accessories for your Piaggio MP3 scooter: you can choose from a wide range of smoked or transparent colours. Protection against bad weather, insects, gravel and various projectiles... the windscreen is an absolutely essential accessory in terms of comfort and design!

You can consult the many opinions of Ermax customers all over the world and order your accessory now on our website with a secure payment system and fast delivery!