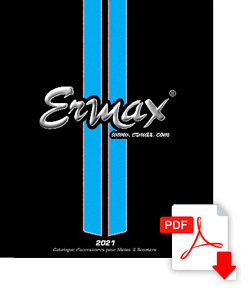 THE KAWASAKI Z900 / Z900 E: AN IRON HAND IN A VELVET GLOVE
The new Kawasaki Z900 is the worthy replacement for the famous Z800. For this new version, Kawasaki has decided to return to its first love: this mythical displacement gives the Z900 a soul and performance worthy of the legendary Z1.

The Z spirit permeates this new Kawasaki motorcycle from all sides: in terms of performance, ergonomics, aesthetics, sound and agility.
A rare occurrence at Kawa, the adoption of a tubular truss frame, inherited from the H2R, allows the Z900 to be ultra light (210 kilos dry) and is equipped with an even more rigid and rigorous chassis than that of the Z750.

With its very straight, almost curved silhouette, it immediately gives a feeling of lightness: no more the feeling of heaviness of its elder. The design of the Z900, very well worked out with its overhead lines and elevated position, is a real success.
AN ENGINE BLOCK FROM THE Z1000
The roaring engine of the Z900 delivers the pretty sum of 125 horsepower for a contained weight of 210 kilos. Although the Z have never really shone through with their dynamism and often turn out to be rather woozy, even sometimes numb, this Z900 stands out from its sisters: nap time is over!

Although it cannot compete with the most efficient roadsters on the market (Yamaha MT-10 and BMW S1000R in particular), it gives a lot of pleasure to its rider thanks, among other things, to its bewitching sound and its air box facing the driver: enough to grab every nuance of the 4 cylinders! With 948 cm3 and 9500 rpm, the sensations are guaranteed!
A COMPLETE RANGE OF ERMAX ACCESSORIES COMPATIBLE WITH THE KAWASAKI Z900 2017/2019
Ermax offers various parts and accessories to enhance your Kawasaki Z900 / Z900 E 2017/2019 such as a sports bubble, fork head, seat cover, rear hugger, engine shoe, undertray, and even a dual stainless steel exhaust outlet!

You can improve your protection as well as the look and aesthetics of your Z900 motorcycle, and give it an extra sporty touch. Of course, you will have the possibility to customize and customize some of these accessories to match your exact taste.
A RELIABLE DELIVERY SERVICE!
Each of our accessories is delivered in a very short time. In addition, you will also receive a fixing kit and detailed installation instructions for some of them. Useful to mount your part or accessory in a flash!

Thanks to Ermax, you don't need to be a mechanical expert to install and enjoy your accessory or part.
If you have any questions, please do not hesitate to contact our team or visit many forums where amateur and professional pilots discuss the installation of Ermax accessories.
Selling cheap Ermax accessories for motorcycle Kawasaki Z 900 / Z 900 E 2017/2019 Years of construction for this Z 900 / Z 900 E 2017/2019 model of Kawasaki motorcycle: 2017, 2018, 2019
Motorcycle tuning accessories for Kawasaki Z 900 / Z 900 E 2017/2019:
ermax z900 2018
z900 ermax 2017
z900e 2019
motorcycle enthusiasts are also interested in these customization accessories: