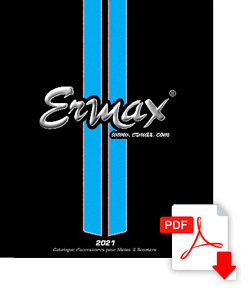 THE SUZUKI SV 650 2016/2023 : AN EFFICIENT MACHINE THAT FOCUSES ON THE ESSENTIALS

With the success of the Yamaha MT-07, Suzuki had to provide an effective response to the public's expectations: it is done with the new 2016/2023 SV650.

In order to get back to the forefront of the "mid-size" roadsters, Suzuki didn't skimp on the means: a good big 76-horsepower twin-cylinder V-Twin block, a fully digital instrument panel, an "Easy Start" system for starting assistance and a "Low RPM Assist" system for starting assistance, and above all: the return of the round headlight!

With the SV 650, Suzuki has chosen to go back to the basics: a no-frills machine with a mythical name (SV), which does not play on the "flashy" side.

Driving pleasure and engine are the main qualities of this machine: Suzuki wanted to refocus on the fundamentals to design a simple but terribly effective machine.


A BALANCED BIKE THAT WILL PLEASE EVERYONE
Despite a design that many find unoriginal, it does not lack peps on the engine and performance side: its twin of 10 point injectors and dual ignition proves to be fuel-efficient (about 5.5l/100km) but really fiery between 7000 and 11000 rpm and very flexible at low revs.

Very comfortable in the city, it is easy to learn thanks to its electronic aids, very effective and easy to use. The braking is also successful, being smooth, progressive and dosable without any problem.

Aimed mainly at young motorcyclists, this SV 650 is the ideal machine for them: it is healthy and reassuring in every respect. The Gladius inherited part of the bike's cycle gives the bike remarkable agility and handling.

Although it is not the most comfortable and the duo is not its cup of tea because of a fairly firm seat and the absence of support handles, it will provide kilometres of intense pleasure to its rider by providing him with sensations that few motorcycles are able to offer thanks to its extraordinary engine.

TO CUSTOMIZE AND IMPROVE THE LOOK OF YOUR SUZUKI SV650 2016/2023, TRUST ERMAX

To compensate for the SV 650's rather banal line, why not add one or more Ermax accessories to it? We offer a wide range of accessories including a nose fairing, a wind screen, an belly pan, a rear hugger, a seat cowl, a undertray, radiator scoops, an tail light with LED....

You will inevitably find something to beautify your machine and give it an even more assertive sporting or racing look.

ENJOY THE MANY ERMAX ADVANTAGES AND RECEIVE YOUR PARTS AND ACCESSORIES AT HOME

We offer you the opportunity to customize some of your Ermax parts and accessories: choice of color, application of screen printing... your product will reflect your image and correspond to your personality.

So don't wait any longer and enjoy fast delivery and a 100% secure online payment system! You can also consult the opinions of other customers directly on the product pages!
Selling cheap Ermax accessories for motorcycle Suzuki SV 650 N 2016/2023
Years of construction for this SV 650 N 2016/2023 model of Suzuki motorcycle: 2016, 2017, 2018, 2019, 2020, 2021, 2022, 2023
Motorcyclists have also been looking for these years: 2007
Motorcycle tuning accessories for Suzuki SV 650 N 2016/2023:
ermax sv650 2018
ermax sv 650 2017
suzuki 650n 2016
sv650 ermax 2019
sv 650 n 2017
suzuki sv 650n 2018
suzuki sv 650 bugspoiler 2019
motorcycle enthusiasts are also interested in these customization accessories: