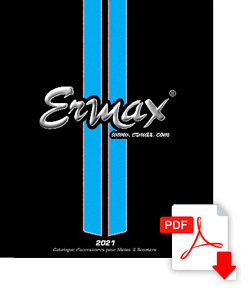 Yamaha FZ8 / FZ8 DO 2010/2017 : always a reference

When it came on the market in 2010, the Yamaha FZ-8 had more than one trick in its bag: dethroning the queen of the category, the Kawasaki Z 750, was no less important: a large 106-horsepower 4-cylinder block, a partial cycle and a dress borrowed from the FZ-1 (and therefore the famous and famous R1)... On paper, a shock combo. It should not be forgotten that, even at that time, competition was particularly fierce in this sector of large medium-sized companies and that the slightest defect is unforgivable. In fact, the Yamaha FZ-8 was not perfect (the silencer design failed and the finish was perfect), a rather "wise" design, a timid distance from the ground in corners... so many elements that unfortunately stain the image of a bike that, however, does not lack arguments to convince.

Its strong points are its soft suspensions, excellent comfort and particularly healthy handling: enough to increase the driver's confidence in an instant.


A bike that adapts and personalizes itself while convincing.

During its long career, the Yamaha FZ-8 has seen many special series: SP,SP-R, Red Line, R Line... allowing the Japanese manufacturer to offer an improved and even more successful version of its machine. For example, in some of these versions, the fairing can be adjusted in preload to play in the hydraulic system in compression, the exhaust is adaptable and the suspensions are reviewed and corrected.

Its riding position, which requires the cyclist to lean slightly forward, allows cyclists, young and old, to quickly feel comfortable with the bike. The equipment is very complete, including an analog tachometer, neutral indicator, digital display and all necessary warning and fuel indicators.

Although the engine's sound may sound soft at first, it begins to scream and reveal its full character after passing the second half of the speedometer. The noise from the air gap will particularly flatter the ears.

More generally, the controls are intuitive but smooth and pleasant to use. The engine is not difficult to use. It is one of the most flexible in its class and adapts very well to minor mistakes. It is also particularly comfortable in the city, in the middle of traffic thanks to its width rather than its content! This is largely due to the ingenious position of the mirrors. Thanks to its small windscreen, driving on the motorway is not child's play: that's why Ermax offers an original windscreen for the FZ8. You will also find for the Make an Aeromax® screen, a high protection screen as well as an original screen to improve your comfort and protection.

In conclusion, both the FZ-8 and the Fazer8 are excellent machines that prove to be pleasant in all circumstances. They are suitable for almost everyone and are not offered in an exorbitant budget. These are really the right values!


A wide range of Ermax accessories for the Yamaha FZ8 and FZ8 Make

As standard, these Yamaha roadsters do not offer an extremely advanced range of equipment and accessories: that's why Ermax offers you the possibility to customize and add something to your Yamaha FZ8 or Make FZ8 by adding, for example, an Aeromax screen, a High Protection screen, a sports windscreens, a seat cowl, a radiator scoops, an electric seat, a belly pan, a rear hugger, an tail light with LED and a plate holder!

You will necessarily find among these elements (some of which can be customized by screen printing and available in different colors) something to improve your machine, your aerodynamics or your protection against shocks!

Selling cheap Ermax accessories for motorcycle Yamaha FZ8 / FZ8 FAZER 2010/2017 Years of construction for this FZ8 / FZ8 FAZER 2010/2017 model of Yamaha motorcycle: 2010, 2011, 2012, 2013, 2014, 2015, 2016, 2017Motorcycle tuning accessories for Yamaha FZ8 / FZ8 FAZER 2010/2017:
fz8 accessories 2014
fz8n 2013
ermax fz8 2011
motorcycle enthusiasts are also interested in these customization accessories: