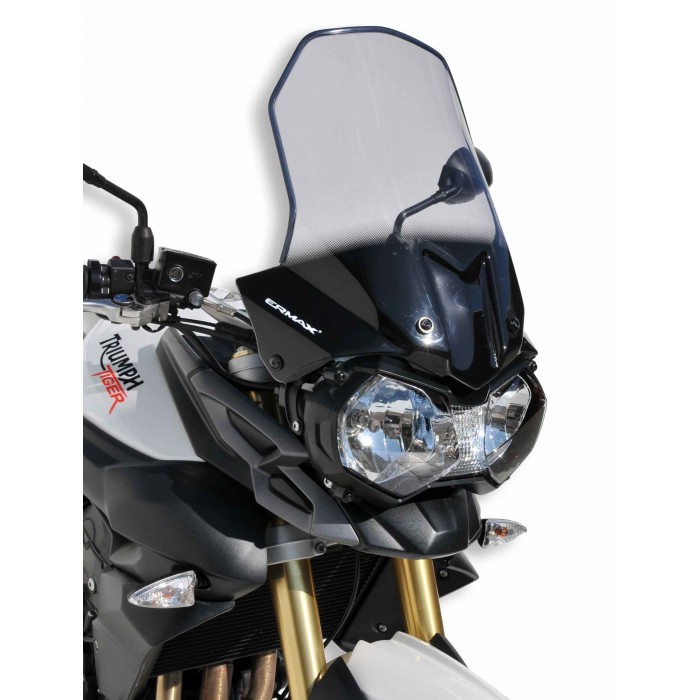  
Ermax high screen for Tiger 800/XC/XRX 2011/2017
High screen
This tall screen 800 Tiger / XC / XRX 2011 to 2017 improves your protection thanks to its height of 46 cm : it measures 10 cm more than the original Triumph screen.

Ermax windshield manufactured in poured PMMA (methacrylate) 3 mm thermoformed, delivered ready to fit with a fitting kit, one black silkscreen at the bottom and a finishing seal.

4 available colors for your Tiger 800 screen.